Motivation is tough to maintain, but when you have it there's nothing like it. I personally find my motivation through working out with others. Positivity is a huge key factor as well! Today I want to share some tips on how to find your motivational mojo, and these things I have tried out! Since I am a fashion blogger, you know I could somehow link motivation to the clothes you wear! I will involve some of my favorite workout choices that I truly feel are such a motivational booster!
How To Find Your Motivation
Eating healthy is a huge huge key to successfully feeling motivated. Also doing things you love! I know that sounds so cliche, but it truly works! I never really enjoyed just going to the gym by myself, because I never pushed myself hard enough. I tried yoga, pilates, and many more! I am a fan of running, but it took me awhile to get there! I started boxing in July, and have followed through ever since! It is an amazing way to release anger and get a great workout. If you are anything like me you will love this, because you can walk out feeling 100 times better than what you felt when you walked in.
Despite working out, I sometimes wear workout clothes for the fun of it; sometimes people think I am going to the gym but really I am on my way to starbucks! Finding the perfect brand of workout clothes that you feel you can wear anytime is so important because it shows that you are comfortable in them, and they motivate you to want to work out!
What follows with a good workout is better workout clothes! I will attach a few of my favorite pieces below! Feel free to click on the pictures to shop!
Sneakers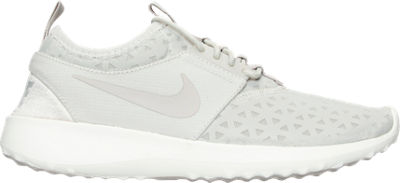 I have talked about this in a past blog post, they are seriously so comfortable! They have no tongue so they slide right on! At this point I have five pairs, I guess you can say i'm obsessed with them!
Nike Juvenate (shop multiple colors)
Leggings
Mesh is so in! These are a must have! Click here to shop, they come in multiple colors!
I recently bought these on the sale VS just had! Beware that they have many sales on their workout clothes! Make sure you sign up for their email alerts to stay updated! This particular pair looks amazing with my white Nike Juvenate sneakers above, and my other pair of Nike Air Maxes shown on a previous post!
Tops/Jackets
Click here to directly shop Victoria Secret Sport
I personally wear a workout tank top underneath a sweater! Especially because the winter is coming, it's so important to get comfy and cute workout sweaters!
Click here to shop Victoria's Secret tank tops!
Click here to shop Victoria's Secret sport jackets!
Sports Bras
I am obsessed with this new lightweight knockout sports bra is my favorite! I recently bought mine in red, and I love the strappy look in the front, it's so cute and adds a special funk to your workout outfit!
I wear this daily, even when I am not working out! It is incredibly comfortable. A key shopping tip for when buying this lightweight sports bra; if you are inbetween sizes, get the next size up!
Victoria Secret has expanded their sport line dramastically in the past months! I am the happiest ever because I love their sport attire! They range from $15-$25! Click here to shop both looks, they both come in multiple colors!
Happy shopping! I hope you all begin to feel motivated, by wearing workout attire that makes you feel comfortable and confident!
Taylor, xox